12-Lead Pocket ECG Machine [SKU:
N/A]
Features
Heart Rate Calculation: Peak-peak detection
Heart Rate Range: 30 bpm~300 bpm
Accuracy: ±1bpm
Leads: 6-lead / 12-lead synchronous acquisition and analysis
A/D Conversion: 24 bits
Sampling Rate: 2000 samples/sec
Battery: Rechargeable (Lithium)
Battery Life: 24-hour continuous operating
Common Mode Rejection Ratio (CMRR): ≥100dB (AC filter on)
Time Constant: ≥3.2s
Frequency Response: 0.05Hz~150Hz, 10Hz
Sensitivity: 2.5mm/mV, 5mm/mV, 10mm/mV, 20mm/mV
Accuracy: ±5%
Physical Details
Device Dimensions: 134 mm × 74 mm × 17 mm
Weight: 250g (unit & battery in total)
Display: 4.46 inches color LCD touch screen
Screen Resolution: 480 × 854 pixels
It's a portable diagnostic ECG machine that can be kept in your pocket like a Smartphone. It supports the effective diagnosis of cardiac conditions anywhere, anytime.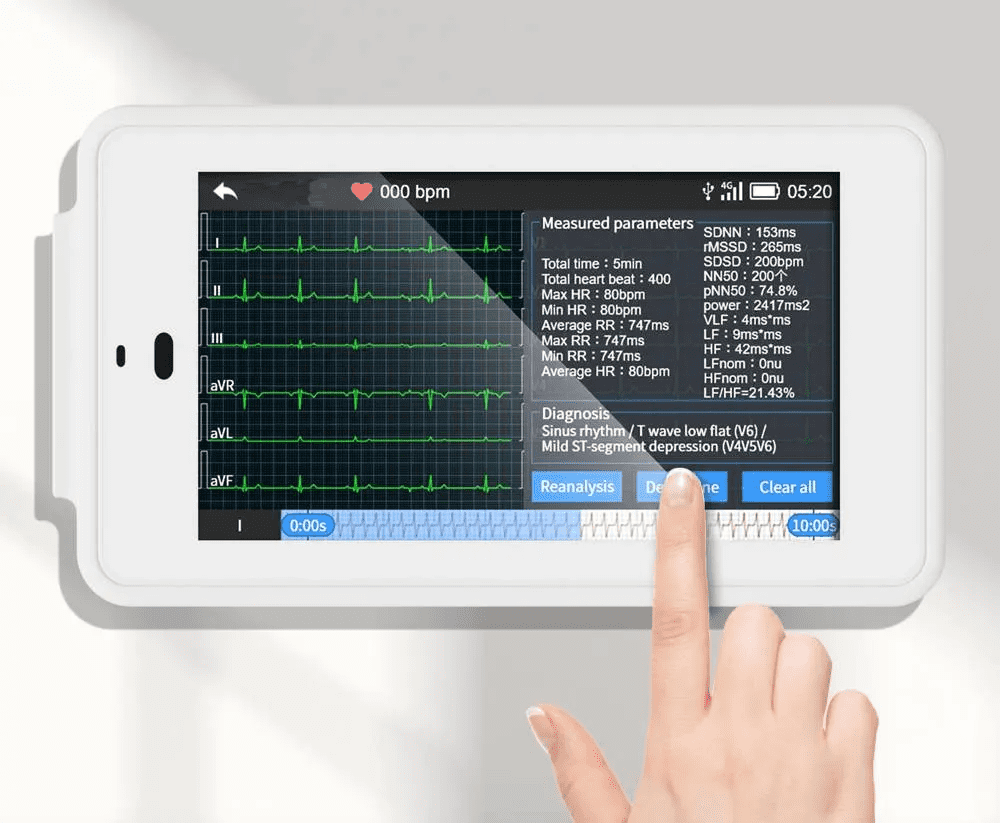 The pocket ECG provides a thorough report with a wide range of statistics available, inclusive data on all known arrhythmia kinds, and the advisory result for the right medical treatment.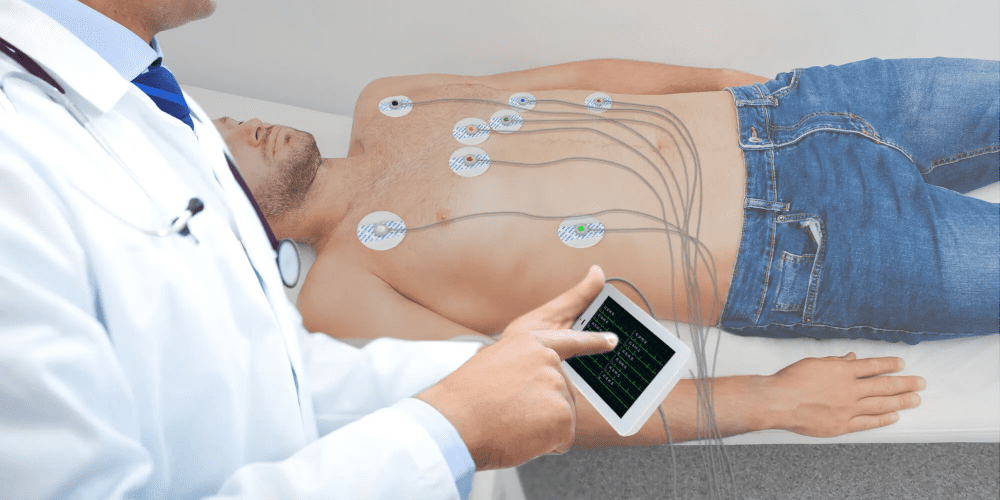 It provides clear and complete statistical summaries of Heart rate, P duration, PR interval, QRS duration, QT/QTC interval, P/QRS/T axis, and a full set of measurements to create a complete picture of patients' heart rhythms.
---
5 ECG Sampling Modes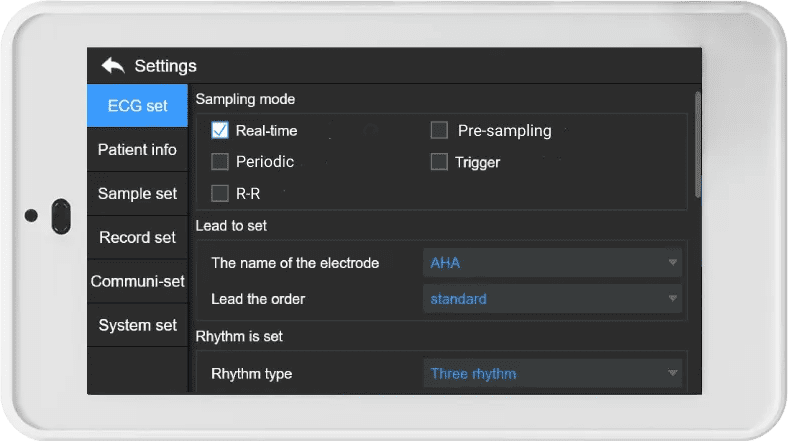 Pre-sampling
Real-time sampling
Periodic sampling
Trigger sampling and R-R
---
Intelligent Way for the Arrhythmia Diagnosis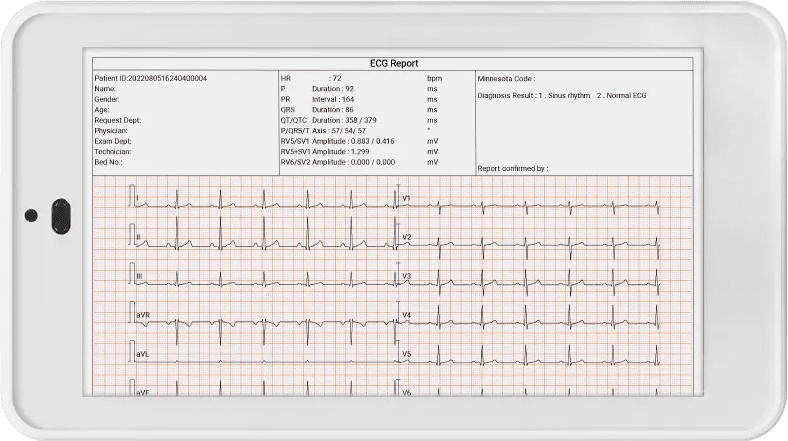 Acquire resting ECG signals of adults and pediatrics
Review & analyze the ECG data
Edit & Share ECG reports